TriDent Budapest, Hungary TRAVELLING TO HUNGARY
Travelling to Hungary



The easiest way is to fly to Hungary. Budapest can be reached with several flights from different cities of Europe. Since Hungary joined the EU many low cost airlines introduced cheap air fares to Budapest. You also can choose British Airways or Malev (Hungarian Airlines). The flight to Budapest takes you two and a half hours from London and appr. three hours from Dublin.
more information about Budapest »»
You can search discount airlines for the cheapest flight using the Sky Scanner's website here.
http://www.skyscanner.net/
Search any other airline using Opodo's search engine (exclusive of discount airlines) here.
http://www.opodo.co.uk/
By plane:
You can find the schedules on the following links:
Airlingus
Berlinair
Easyjet
Eujet
Flynordic
Flysnowflake
Germanwings
Jet2
Malev Hungarian Airlines
Myair
Norwegian
Ryanair
Snalskjutsen
Sterlingticket
Wizzair
FREE TRANSFER FROM FERIHEGY AIRPORT TO TriDent!
When you arrive at Budapest Airport, our colleague will welcome you and take you from the airport to your hotel or to TriDent Budapest Cosmetic&Family Dentistry (in case you have booked via TriDent). Or you can use Zona taxi (fix rates), and the transfer fee will be deducted from the treatment price.
Telephone:
The country code for Hungary is 36. To call long distance within Hungary, dial 06 before followed by the city code. To call long distance from Hungary dial 00 followed by the country code. The area code for Budapest is 1. Directory information is at 198.
After arriving you can ask for a prepaid HUNGARIAN MOBILE PHONE FOR FREE for calling TriDent Budapest and transfer while you are staying!
Sightseeing

We offer various interesting sightseeing tours by Cityrama.
Tailor made sightseeing in Budapest:
www.etour-budapest.com
Accommodation / Hotels
Quality, moderate price apartments in Budapest are available through TriDent Budapest Cosmetic&Family Dentistry.
Click here and send your contact!
If you come to TriDent Budapest Cosmetic&Family Dentistry for dental treatment for at least 2 nights, you can find really nice apartments at the best cost-benefit rate. The apartments are situated in the center of Budapest, and are completely furnished&equipped, the sheets and towels are included.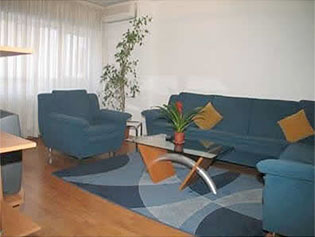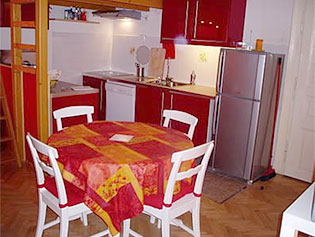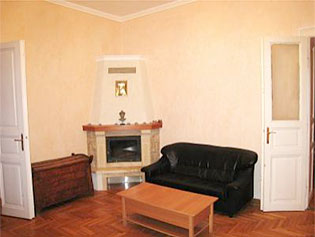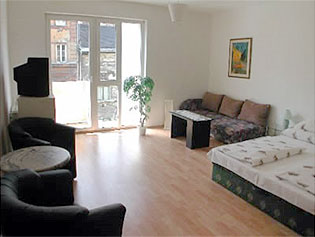 Highly recommended *** Hotel with TriDent corporate prices (10% lower than the hotel pricelist):
Hotel Karin ***
H-1047 Budapest, Fóti str. 75.
Phone/Fax: 36 1 3704731
36 1 2310146, 36 1 2310147
http://www.karinhotel.hu/
Booking by mail: karinhotel@t-online.hu
by online via karinhotel.hu:http://www.karinhotel.hu/html/eng/szobafoglalas.html,
please mention that you are TriDent client and ask for our special corporate prices!
5 minutes fromTriDent:
– Single room, with breakfast /night: 44.- Euro (incl. tax)
– Double room, with breakfast /night: 56.- Euro (incl. tax)
– Room for 3 persons with breakfast /night: 64.- Euro (incl. tax)
The special prices above are only for TriDent patients!
The price of the room includes: Breakfast, Television 60 channels, Air conditioning, Guarded parking, VAT and tourism tax, free WiFi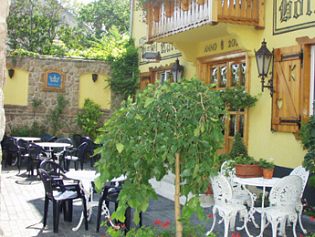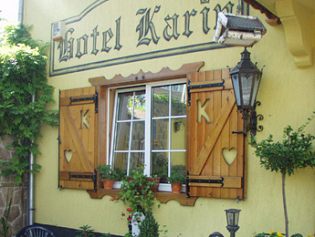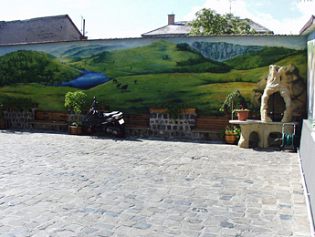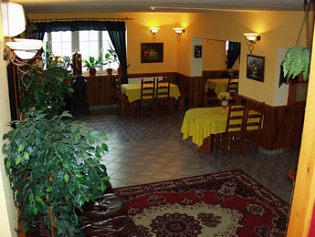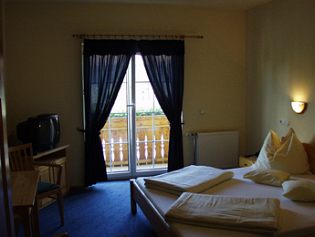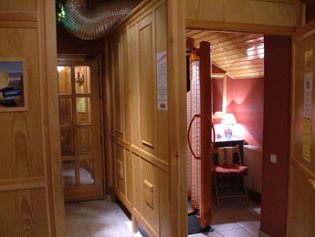 or you can find more hotels:

Budapest Card
"The whole city in your pocket"
Discover Budapest with this tourist card which offers more than 100 services:
– free public transportation
– free or discounted admission to 60 museums and several sights
– sightseeing-tour for half price
– discount for cultural programmes, in shops, restaurants and many other places
Each Card is valid for one adult and one child up to 14 years of age.
The Budapest Card prices in 2010:
HUF 7500 ~ 29 Euros for the 3 day cards (valid for 72 hours)
HUF 6300 ~ 24 Euros for the 2 day cards (valid for 48 hours)
Available:
More than 250 places in Budapest: main metro ticket offices, tourist information bureaus, travel agencies, hotels and the airport, and abroad at major tour operators.
Click here for the list of services.
Budapest Card OnLine Ordering: http://www.budapestinfo.hu/en/budapest_card/order
For more information:
Tourism Office of Budapest
Tel: +(36-1)266-0479
Fax: +(36-1)266-7477
E-mail: info@budapestinfo.hu
www.budapestinfo.hu
Embassies in Budapest

GREAT BRITAIN AND NORTHERN IRELAND
1051 Harmincad u. 6. Phone: 266-2888
IRELAND
1054 Szabadság tér 7-9.
Phone: 302-9600
UNITED STATES OF AMERICA
1054 Szabadság tér 12.
Phone: 267-4400
CANADA
1121 Budakeszi út 32.
Phone: 392-3360
ITALY
1143 Stefánia út 95.
Phone: 343-6065
FRANCE
1062 Lendvay u. 27.
Phone: 332-4980
SWITZERLAND
1143 Stefánia út 107.
Phone: 343-3657
How to get to Budapest
We can help you to find the most appropriate ticket, but if you wish to do the booking by yourself, here is a list of airlines that can help you.
From England

From United States

From Australia